BATTERY GRASS TRIMMER: YOUR ALL-IN-ONE GARDEN CARE SOLUTION
BATTERY GRASS TRIMMER:YOUR ALL-IN-ONE GARDEN CARE SOLUTION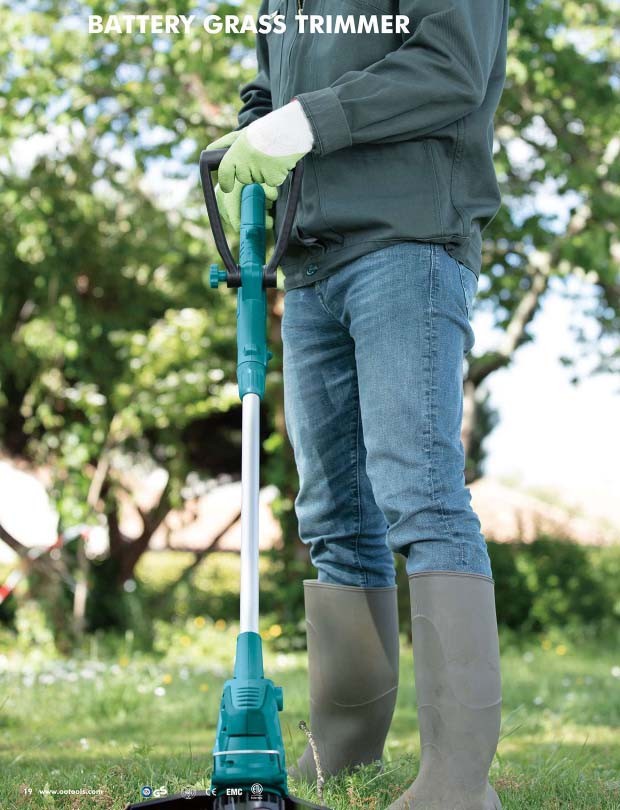 This innovative grass trimmer is designed to deliver unparalleled performance, even in the toughest of weeds. The high-speed steel blades ensure quick and effective trimming, while the adjustable handle allows for comfortable use in a variety of positions. The battery grass trimmer is also equipped with a mulching function that chops grass into small particles, leaving behind a clean and tidy lawn.
The Battery Grass Trimmer is the perfect tool for any garden, whether it's a small apartment terrace or a large suburban yard. The device's quiet operation makes it ideal for use in residential areas, while its ability to work without fuss or cables provides unmatched convenience.
The battery grass trimmer's sleek and modern appearance is complemented by a robust build quality that ensures longevity and durability. The trimmer's battery is long-lasting and can be easily charged using the included USB cable. The device also features a safety switch that automatically turns off the trimmer when not in use, helping to conserve battery life.
With the Battery Grass Trimmer, your outdoor space will never be the same again. It's the perfect blend of style and function, providing ease and efficiency to your gardening routine. So why wait? Grab your Battery Grass Trimmer today and start taming your lawn!
HUSTIL is a professional custom garden tool manufacturer. We provide a full range of accessories search queries, garden tool accessories replacement, and after-sales service for our VIP users. After more than 10 years of strict screening, we now have more than 300 mature supply chain factories for production; at the same time, we are a 21-year experienced accessories manufacturer.