TROLLEY SPRAYER INTRODUCED AS A SMART SOLUTION FOR EFFECTIVE WEED CONTROL
TROLLEY SPRAYER INTRODUCED AS A SMART SOLUTION FOR EFFECTIVE WEED CONTROL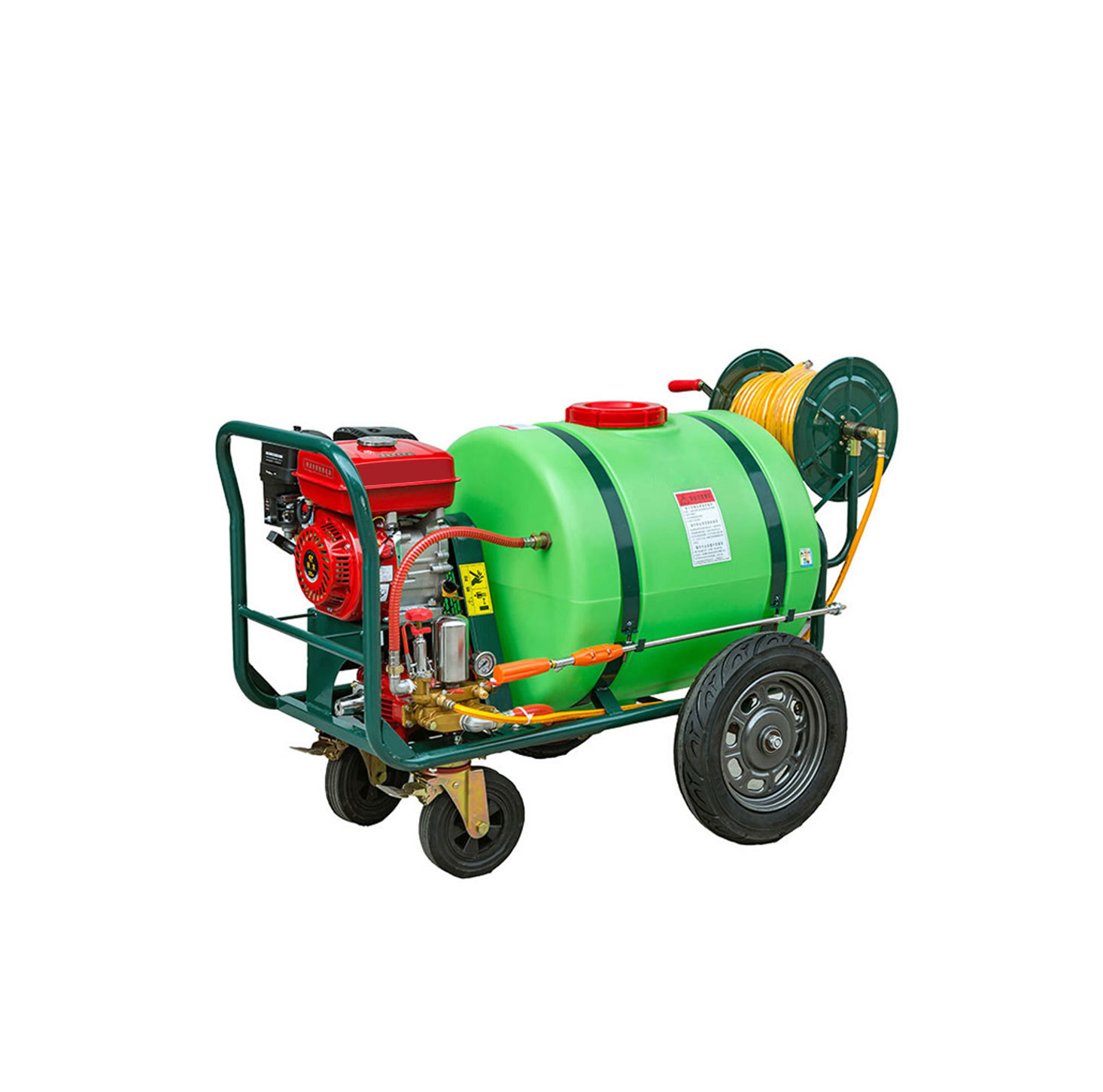 The trolley sprayer, equipped with advanced features and technologies, has been designed to improve the efficiency and effectiveness of weed control. The device is fitted with a powerful electric motor, which ensures smooth and stable operation, and a high-capacity tank that can hold multiple litres of herbicide or pesticide.
The sprayer is equipped with a precision spraying system, which ensures that the herbicide or pesticide is evenly distributed over a wide area, targeting only the weeds and not the desired plants. This reduces the amount of chemical used, minimizing the environmental impact while maintaining the effectiveness of the treatment.
The trolley sprayer also features intelligent controls and monitoring systems, allowing users to adjust the spraying pattern and monitor the sprayer's performance in real-time. These features provide users with detailed information on the amount of chemical used, the area covered, and the duration of the treatment, enabling them to make informed decisions about their weed control strategy.
In addition to its smart features, the trolley sprayer is also designed with sustainability in mind. The electric motor eliminates the need for fuel-powered engines, reducing greenhouse gas emissions and minimizing the impact on the environment. The sprayer is also easy to maintain and can be easily converted for use with different types of herbicide or pesticide, further reducing waste and increasing efficiency.
Overall, the new trolley sprayer is poised to revolutionize weed control practices by offering a sustainable and efficient solution for agricultural and turf applications. With its advanced features, precision spraying system, intelligent controls, and sustainability-focused design, the trolley sprayer promises to enhance the productivity of farms and green spaces while reducing their environmental impact.
HUSTIL is a professional custom garden tool manufacturer. We provide a full range of accessories search queries, garden tool accessories replacement, and after-sales service for our VIP users. After more than 10 years of strict screening, we now have more than 300 mature supply chain factories for production; at the same time, we are a 21-year experienced accessories manufacturer.