MIST DUSTER: A GREEN AND INNOVATIVE CLEANING SOLUTION
MIST DUSTER: A GREEN AND INNOVATIVE CLEANING SOLUTION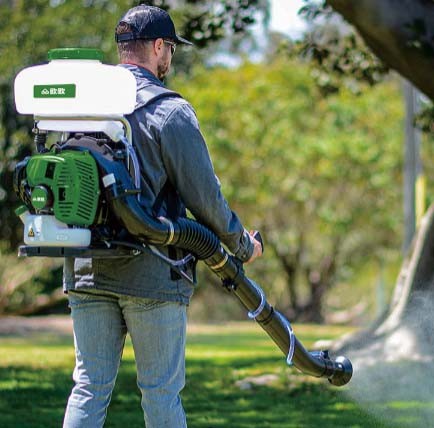 MIST DUSTER's game-changing innovation lies in its ability to clean without the need for harmful chemicals. The tool uses water alone to dislodge dust and remove dirt from surfaces. Its mist-generating capabilities allow for a targeted and efficient cleaning process that is not only effective but also good for the environment.
But MIST DUSTER's value doesn't stop at its eco-friendliness. The device is also a significant improvement over traditional cleaning methods. It provides a much-needed solution for those who are looking to reduce their carbon footprint while also saving time and effort. With its advanced cleaning capabilities and convenient design, MIST DUSTER ensures that cleaning chores are no longer a chore but rather a pleasant and satisfying experience.
Moreover, MIST DUSTER's mist-generating technology allows for a deeper and more thorough clean than traditional methods. The device's mist spray reaches into corners and crevices, removing dust and dirt that standard dusters and vacuums often miss. This makes it an invaluable tool for cleaning a wide range of surfaces, including books, electronics, and even delicate artworks.
The device is also lightweight and easy to use, making it an excellent choice for both residential and commercial settings. Its sleek and modern design ensures that it complements any decor, while its user-friendly interface makes operation simple and intuitive.
With its combination of green cleaning solutions, advanced technology, and user-friendly design, MIST DUSTER is poised to change the way we approach cleaning. The device's ability to reduce the use of harmful chemicals, save time and effort, and provide a deeper and more thorough clean makes it a must-have addition to any cleaning arsenal. Its potential impact on the environment, combined with its convenience and effectiveness, makes it a game-changing innovation in the world of cleaning.
HUSTIL is a professional custom garden tool manufacturer. We provide a full range of accessories search queries, garden tool accessories replacement, and after-sales service for our VIP users. After more than 10 years of strict screening, we now have more than 300 mature supply chain factories for production; at the same time, we are a 21-year experienced accessories manufacturer.